Solid wood, solid website.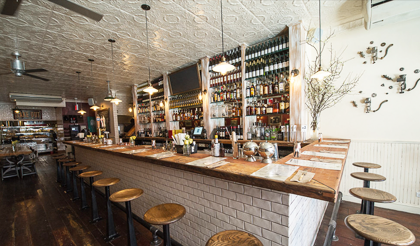 Summit Atelier specializes in creating unique reclaimed wood floors and surfaces for residential and commercial spaces. Kelly Design built this minimalistic, responsive art gallery like website to the client's exact specifications.
While the site itself is still under renovation with new projects and images being added or replaced, the client felt as though it served as a worth representation of the caliber and quality of work and gave us the okay to go ahead and launch. If either you or someone you know is in the market for a one-of-a-kind flooring solution, table top or wall covering, for your home, restaurant or business, please be sure to get in contact with brewse@summitatelier.com In addition to the site build itself, we also created the clean typographic brand identity for Summit Atelier.