Setting A New Direction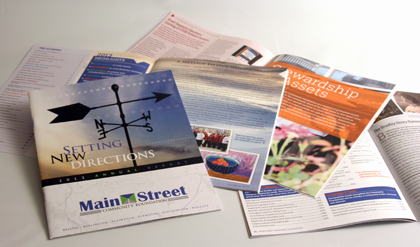 The Main Street Community Foundation 2013 Annual Report is hot off the press. This 36-page report represented a bit of a departure for the client.
The report featured s series of new full-page section divider pages and a brand new overall format. Copywritng was furnished by Kim Lewis and printing was provided by Paladin Commercial Printers.