Mobile Payments in Africa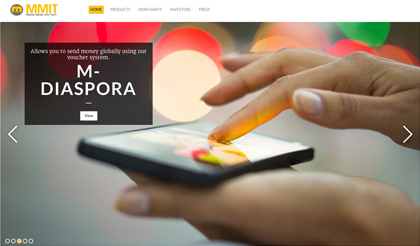 MMIT, Mobile Media Info Tech, is a Mobile Money Processing company with a mission to revolutionize the mobile payment process. Founded in 2004 and based out of Nigeria, the company's mobile technology platform offers secure, fast, and easy payment solutions.  And we just launched their new website.
MMIT has access to over 80 million consumers by serving two of the fastest growing telecomm markets in Sub-Saharan Africa. MMIT offers merchant access to these large and growing e-commerce markets – and guarantees payment before the release of goods and services. MMIT works with partners and strategic alliances in the mobile content and payment industries worldwide with office locations in Nigeria, the United Kingdom, and United States.
The client requested that the site be self-maintained using a CMS (Content Management System) such as WordPress. They also specified that it should be responsive and feature some type of horizontal scrolling for ease of use on mobile devices. We identified several suitable themes, made a selection and proceeded to customize it to the client's liking. Big, bold, beautiful pictures tell the story. This minimalist theme looks and performs great on smartphones, tablets and desktops alike. Seamless integration of the client's social media accounts and a blog, plus horizontal scrolling complete the picture. The results are in – and as they say… the site is money!