From the Retro Collection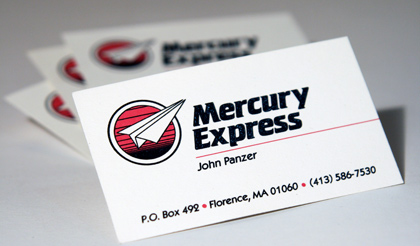 Mercury Express Logo
Back in the day we did it all by hand and thermographic printing was all the rage. This original logo design was created using a rapid-o-graph pen, a trusty x-acto knife and Letraset "presstype" lettering.
Mercury Express wanted a fun and quirky logo for their delivery service based in Western Massachusetts.