Atlas Website Launched!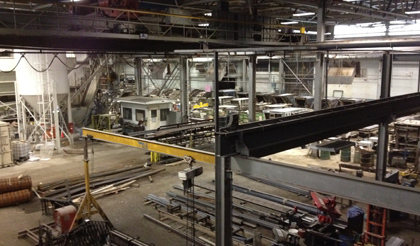 New Atlas Concrete Product website goes live today.

The new site was built using OS Commerce and features hundreds of products and variations.Atlas Concrete Products is a family owned and operated company that now specializes in a large variety of precast products. Atlas Concrete Products originated in Wallingford, Connecticut in 1982 and later moved to Durham, Connecticut in 1984, where the company began to build its initial line of concrete precast products. These products included steps, septic tanks and Permentry™ hatchways for basements.
To develop this incredibly complex site we utilized OS Commerce, which is an ideal platform for maintaining a large database of products with multiple variations. For example; within the Step & Rails section alone, there are 297 individual products with 55 subcategories! Each product features a thumbnail image, full-size display and downloadable PDF with specs and dimensions designed specifically for architects and builders so that they can incorporate and spec Atlas products directly into their plans when designing or submitting proposals/bids on a project. The drawings can also be download remotely in the field by subcontractors and builders alike while on-site enabling quick and easy access to specs and dimensions. This feature is unique within the industry and was first developed by Atlas.