ACARI Engineering Products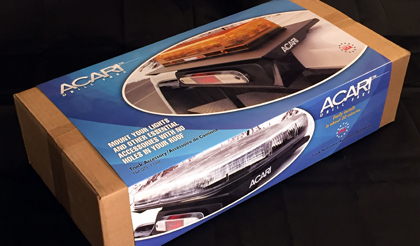 Drill-Free Mount Packaging
Newly finished packaging sleeve design for ACARI Products – manufacturers of mounts for warning lights, antennas, work lights and other essential accessories without drilling.The new retail sleeve design was created for distribution by the manufacturer in Canada. Products ship in corrugated containers ranging from 24″ (shown) to 36″ in width. The sleeve wrap was designed to accommodate 3four different sized products. The were printed, scored and delivered flat with an adhesive glue strip for adhering to the corrugated containers.